ArcGIS Server Services
Custom Application Development and Implementation Services
ArcGIS Server
The CEDRA Corporation offers ArcGIS Server application development services. Many of these applications are JavaScript based and developed in close consulation with the client to ensure that the desired functionality is achieved. These applications include basic Identify capabilities as well custom editing functionality.

Those interested in a culvert application may want to click on this link to see how culvert field survey information can be displayed in a web-based application. In examining the application note how field reports and images are hyperlinked to the features.

Those interested in seeing sewer, water and stormwater features in a web-based application click on this link, while those who are interested in seeing parcels click on this link.

A different type of user interface for interacting with parcels can be seen by clicking on this link. This application offers the user the ability to export parcel data in an Excel compatible file.

Those interested in an ArcGIS Online solution for a Parcel Viewing application will definitely want to click on this link. This application offers a wide variety of functionality such as Measuring Tools, Draw Tools, Printing, Abutter or New Me functionality, Mailing Label generation and more.
Custom ArcGIS Server Application offering Querying, Identifying, Printing and more Functionality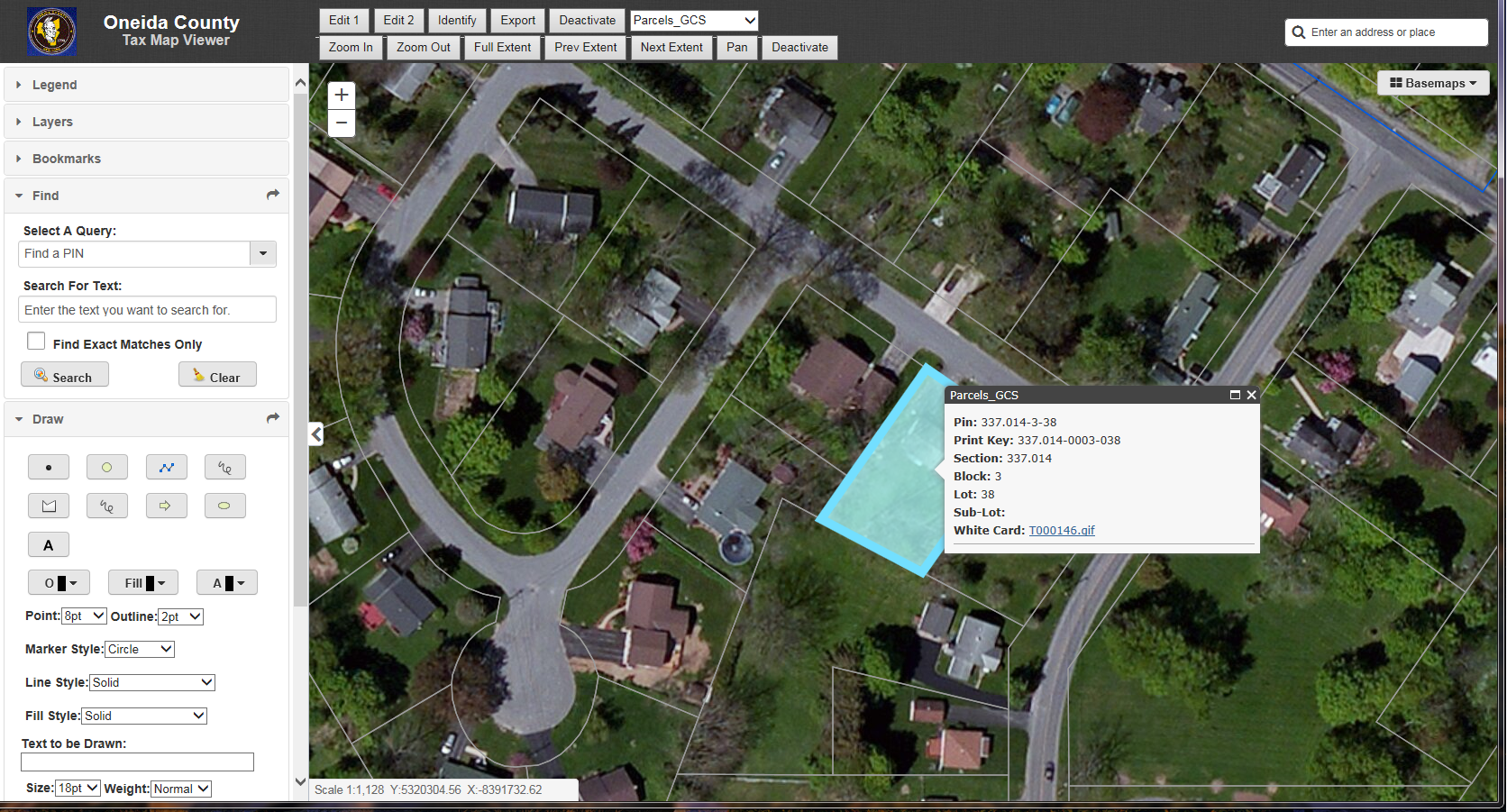 In developing these applications, ArcGIS Server services are utilized. These services can be created by the user or existing services can be utilized. Click on this link to see how two services were created and incorporated into an application enabling the user to query a specific New York State County or Congressional District.

All of the above links are sample ArcGIS Server applications demonstrating the type of functionality that can be provided in a web-based environment such as predefined bookmarks, querying, identifying, printing and adding graphic elements to the map to name a few. Custom map templates can be established to create maps containing the appropriate information describing the map.

Enhancing the ArcGIS Server Development environment is the ability to integrate the ArcGIS Server version of the CEDRA-DataEditor software in ArcGIS Server applications to create a true Data Management System. Shown below is such an example of where the CEDRA-DataEditor has been embedded a custom applcation for Urban Forestry Data Management. The multi-column dialog box design is employed for displaying tree and editable information.
Custom ArcGIS Server Application for Urban Forestry Data Management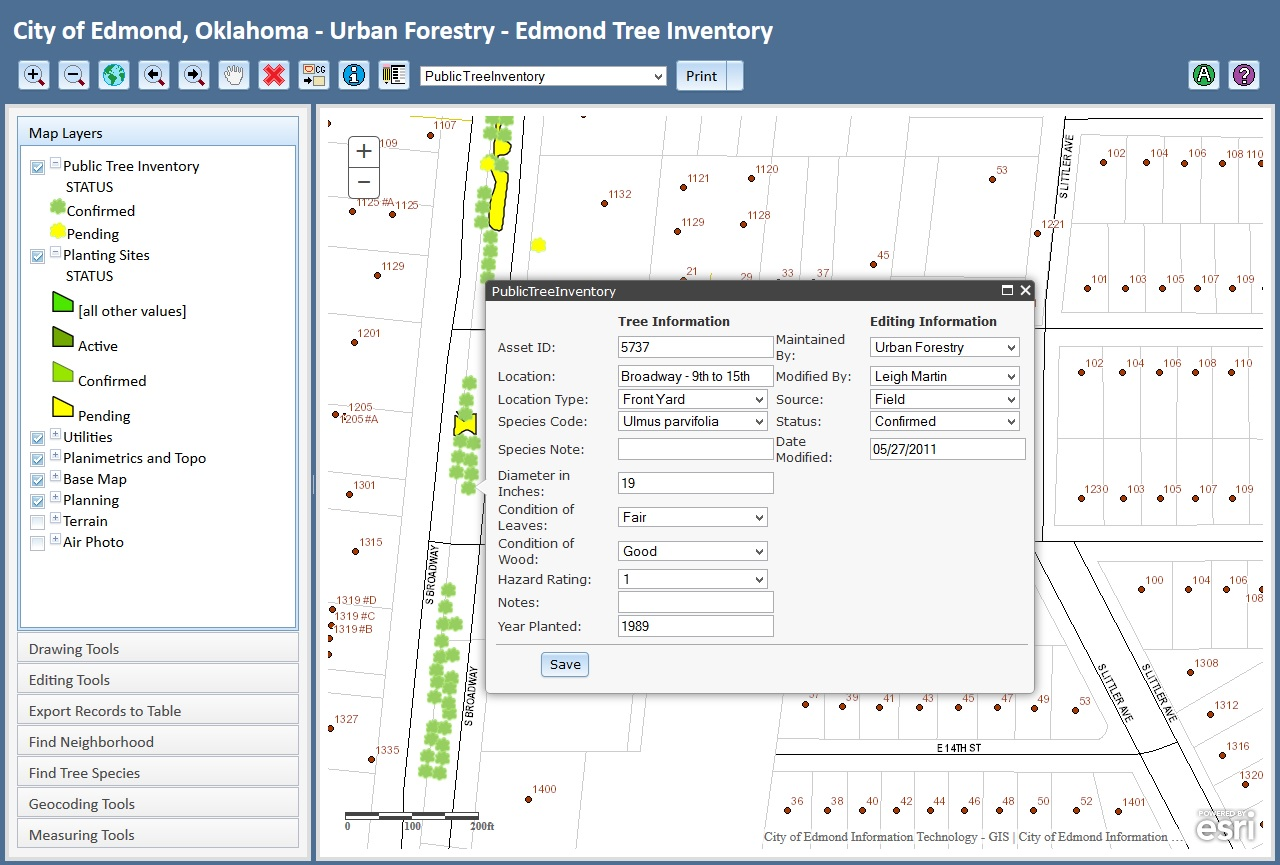 ---