CEDRA Professional Services
Data Capture, Data Maintenance and Application Development
Complementing CEDRA's software development efforts is CEDRA's Professional Services Division. For over 20 years CEDRA has been offering consulting services to local, state and federal agencies. A majority of these projects involve data acquisition, database development, software development and general consulting services.

Comprised of professional civil engineers and highly skilled GIS staff, CEDRA has a great deal of experience in database creation and application development, be it in a desktop or server based environment. CEDRA has created databases for engineering departments, planning agencies, transportation agencies, oil and gas companies. Likewise, CEDRA has developed custom applications utilizing the database CEDRA created for these entities.

Data Capture and Database Maintenance Services

An excellent example of the type of services CEDRA can provide is the City of Edmond, Oklahoma. Click on this link for a paper describing the work that CEDRA has performed for the City.

Shown below is the typical user interface employed by The CEDRA Corporation for utility (sewer, water, storm water, electric, etc.) data capture and database maintenance projects. Custom dialog boxes, as per the client's database schema, are established for a project using the CEDRA-DataEditor's configuration file. Quality Control and Quality Assurance procedures are followed prior to any delivery ensuing the highest quality product is delivered to the client.

Data Capture and Database Maintenance Services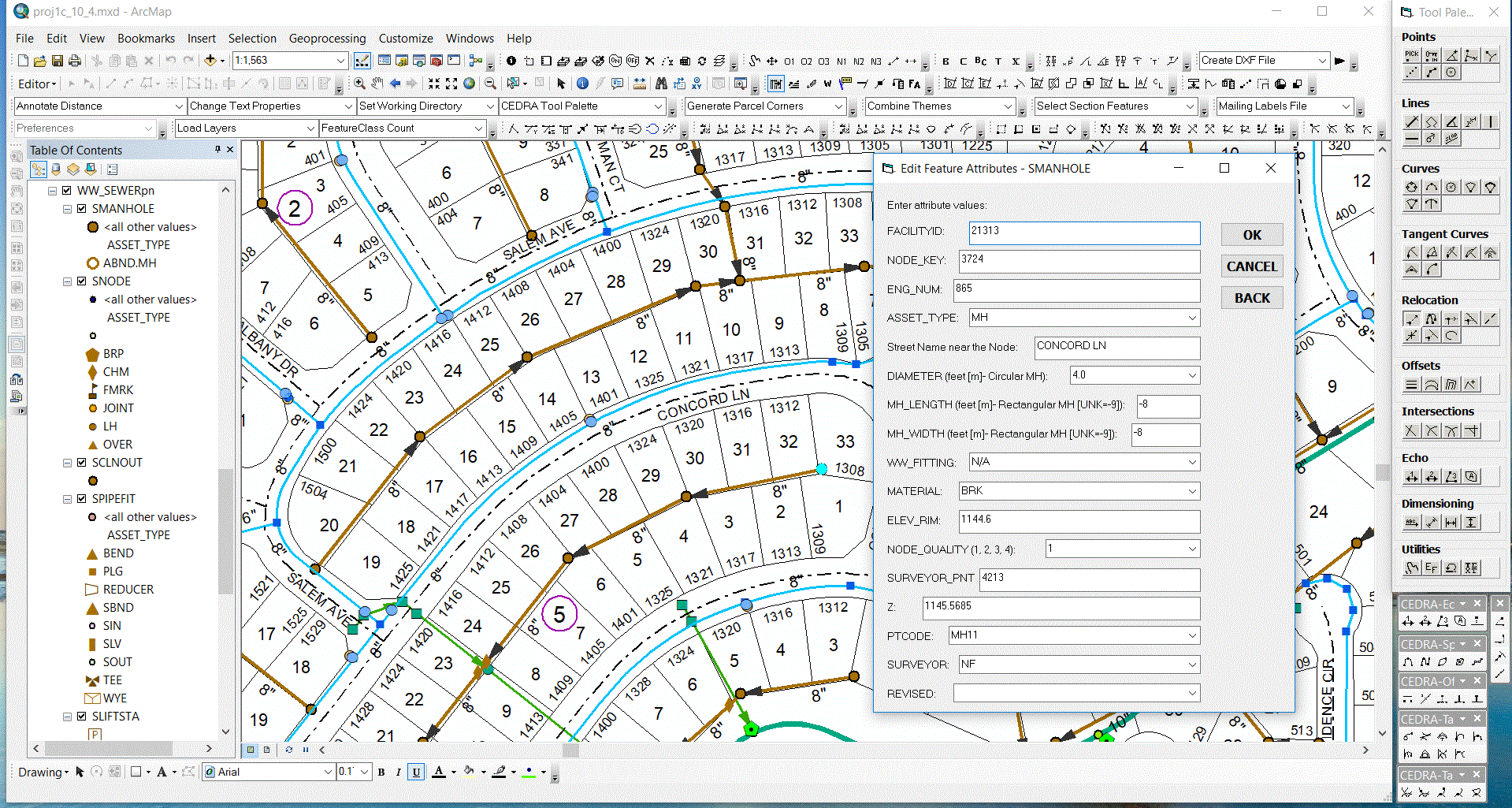 City Engine 3D GIS Development Services

In addition to Data Capture and Database Maintenance Services, CEDRA also possesses expertise in developing 3D GIS databases using Esri's City Engine software. CEDRA staff is able to assist in preparing and migrating a client's 2D GIS database for importing into City Engine. It should be noted that prior to importing data into City Engine, a little pre-planning goes a long way in minimizing the post-processing or "cleaning" of data in City Engine. CEDRA staff is well versed in this regard.

Once imported into City Engine, CEDRA staff is able to provide its client a 3D model conforming to the desired Level of Detail. That is, a simplistic 3D model or a highly realistic model. CEDRA staff consults with the client explaining the differences between the various levels of details and the associated time in developing the models.
Shown below is an example 3D GIS model developed in City Engine using File GeoDatabase information. Close examination of the image shows that the 3D GIS is comprised of 3D GIS features and a terrain model that was downloaded from ArcGIS Online from within City Engine. This is most apparent when examining the street in the low left corner of the image. Note how the street follow the terrain. That is the street has a dip in it conforming to the existing terrain surface.
City Engine 3D GIS Development Services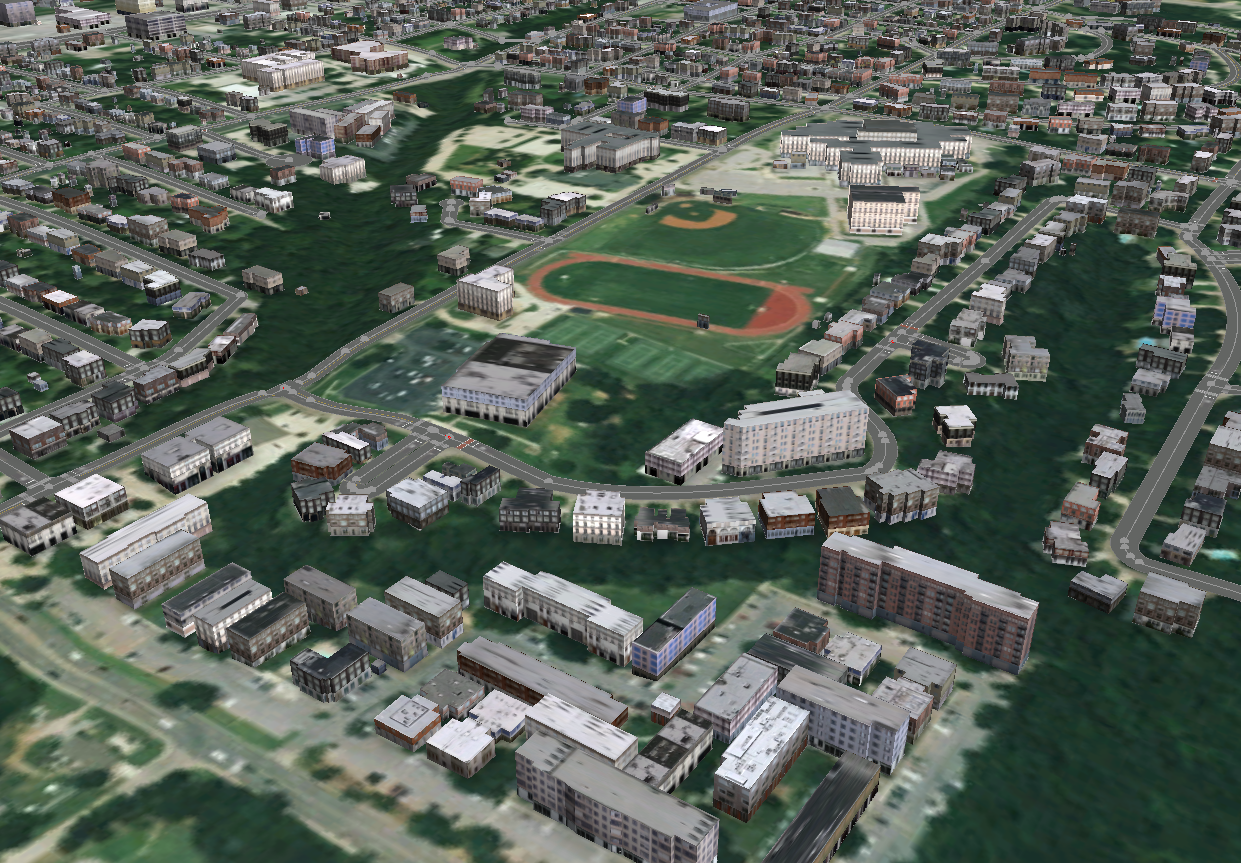 ---